Gear to Support the Trails you Love!

Huron Waterloo Pathways Initiative (HWPI) is excited to announce a fundraising merchandise sale offering items with the Border to Border Trail logo!
ALL ORDERS MUST BE PLACED BY
11:59PM on Monday, November 28th!
We are unable to accept late orders –
don't miss out on this opportunity!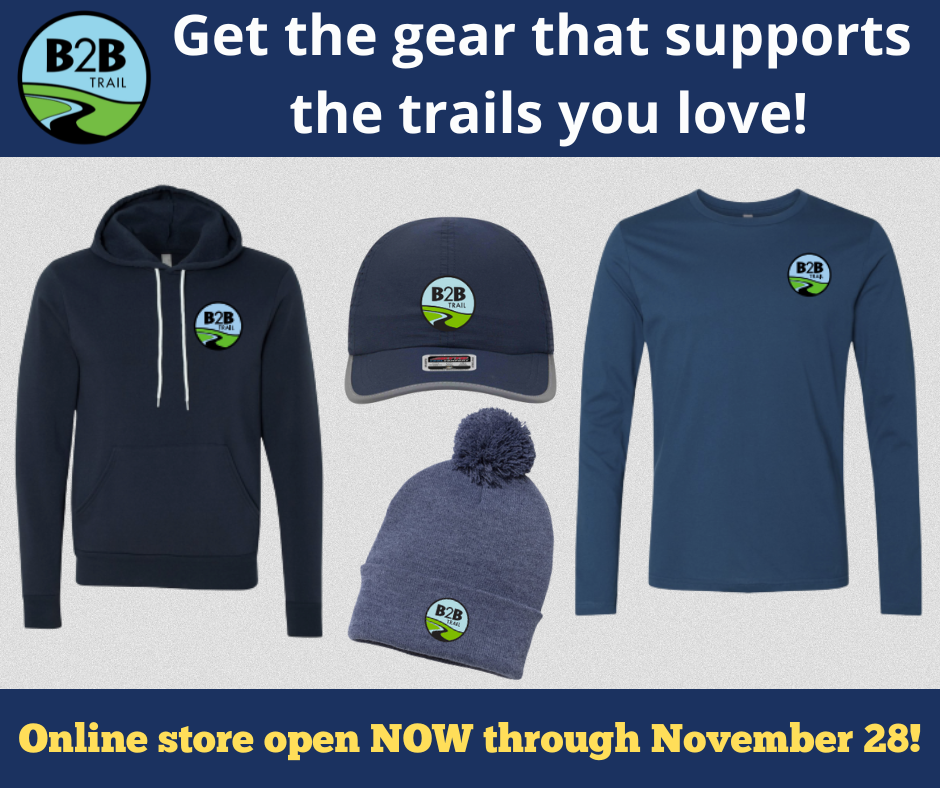 We have partnered with Underground Printing in Ann Arbor, MI to produce the printed clothing items. Orders will be shipped out by Underground through USPS after the sale is closed and our order is processed. Items take 1-5 days to arrive depending on the distance.
When you check out, $6.95 will be added for shipping plus $1 per additional item.
For sizing information, click through to the product listing and a size chart will be below the product information.
If you have questions, please contact Kristin Warzyniec at Kristin@B2BTrail.org. After you receive your order, if you have questions or concerns about the product, please contact Underground Printing at: POGO@undergroundshirts.com.
Donations through HWPI go directly to constructing additional miles of trail and funding ongoing maintenance, capital improvements, and support for the B2B.