How long is the Border to Border Trail?

35 miles of trail exist as a part of the B2B Trail today, with 55 miles planned.
How do I access the Border to Border Trail?

Popular B2B Trail Access Points:

B2B TRAILHEAD – 17751 N. Territorial Road, Chelsea, MI

*HUDSON MILLS METROPARK – 8801 N Territorial Road, Dexter, MI

MILL CREEK PARK NORTH – 8140 Main Street, Dexter, MI

*DEXTER-HURON METROPARK – 6535 Huron River Drive, Dexter, MI

BANDEMER PARK – 1352 Lakeshore Drive, Ann Arbor, MI

GALLUP PARK – 3000 Fuller Road, Ann Arbor, MI

FROG ISLAND PARK – 699 Rice Street, Ypsilanti, MI

*LOON FEATHER POINT PARK – 1340 Grove Road, Ypsilanti, MI

*NORTH HYDRO PARK – 2599 Bridge Road, Ypsilanti, MI

*Entrance fees apply
What can I expect on the Border to Border Trail?

     

Off-road, paved trail segments

     

On-road sections that typically offer bike lanes/sidewalks

     

Two-way trail traffic

     

Wayfinding signage

     

Combination of rural and urban routes that capture the diverse communities and landscapes of Washtenaw County

In the warmer months, the trail provides walkers, joggers and runners, bicyclists and roller-blade riders a comfortable, well-maintained pathway through some of Washtenaw County's most beautiful landscapes.  

 In the winter, the B2B provides easily accessible exercise opportunities for snow-shoeing enthusiasts, cross country skiers, as well as folks out for a brisk walk in the snow-covered landscape.
Is the trail accessible to wheelchair/mobility assistant device users?

The B2B Trail is an ADA compliant pathway. Pathways are 10-foot wide paved or wood plank bridges. All pathways are wheelchair and mobility assistant device friendly. Motorized vehicles are not permitted on the trail.
What is the speed limit on the B2B?

Washtenaw County Parks and Recreation signage does not post a speed limit, but rather asks that visitors follow the rule of using safe speeds and maintaining control. In addition, posted trail etiquette requests that users be courteous to one and announce that they are behind, or passing on the left so that the trail can be a great experience for users of all activities and speeds.

Further, the B2B Trail passes through several municipalities that might have additional signage posted that should be followed on that trail segment. For example, trail segments within the Metroparks have a posted speed limit of 10 MPH.
Are e-Bikes allowed on the Border to Border Trail?

E-Bikes are allowed on the trail in accordance with local and state laws. Typically this means that Class-1 e-bikes are allowed.
In case of Emergency

The standard emergency number in all areas is 911. Cellular phone coverage may not be available all along the trail system. If you have a cellular phone, carry it in case of an emergency in an area that does have service. As with all trips in the outdoors, it is a good idea to let someone know of your plans.
Is there winter maintenance on the Border to Border Trail?

Not all segments receive winter maintenance.  Refer to trail segment maps for additional information.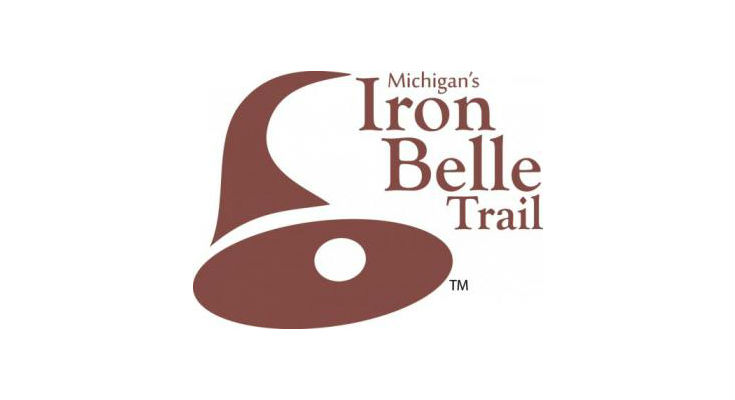 In 2015, the B2B Trail was incorporated into the State of Michigan's Iron Belle Trail – a network of trails that is over 2,000 miles long and connects Belle Isle Park (Detroit) to Ironwood (western upper peninsula). We are proud to be a partner in this exciting trail initiative!
PUBLIC PARTNERS