A Family on Wheels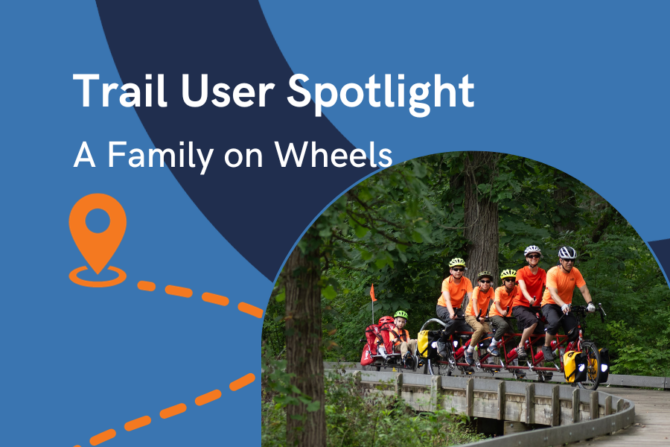 The B2B Trail hosts all kinds of bicycle enthusiasts, from local riding groups on their weekly rides to solo riders pushing the distance. You may have seen a small peloton on the trail, perhaps a tandem bike, but have you spotted the Tewari family's seven-rider bike rig yet?!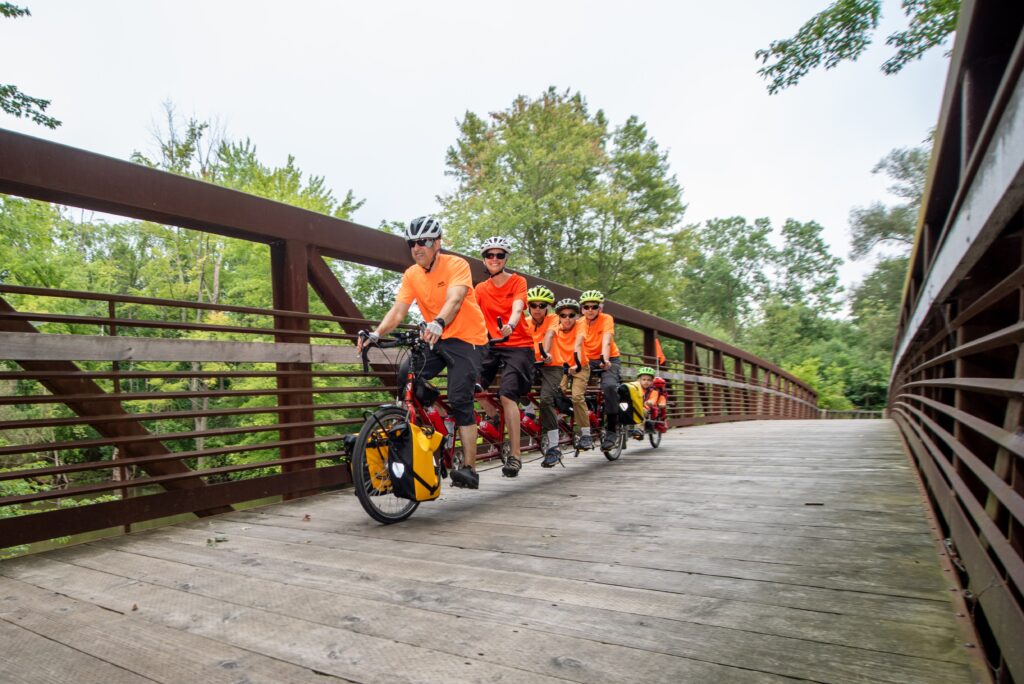 That is precisely the contraption the Tewaris use to explore the Border to Border Trail. Parents Gabriel and Rebekah, with children Aamin 12, Isaiah 11, Timothy 9, Abel 5, and Adam 3, regularly explore the B2B by bike to experience local adventure and camping. What's unique about their setup is that with every new addition to their family, they add a seat, carrier, or trailer to include the whole family on a single bike.
Avid bicyclists before they started their family, Gabriel grew up biking along the Huron River and has bike-toured across much of the Midwest. Gabriel hooked Rebekah into bike-touring on a tandem bicycle after getting married, and as their family grew, they added to their bike setup. After their oldest outgrew the child seat and wanted to start pedaling, they traded their tandem bike for a larger trailer and triple bike. After the arrival of their fourth child, the family voted to upgrade the triple to a quint so they could continue the "family on a single bike" adventure. They've added more seats to this rig by swapping cranks and chains from their collection to allow their littlest ones an opportunity to pedal like their older siblings.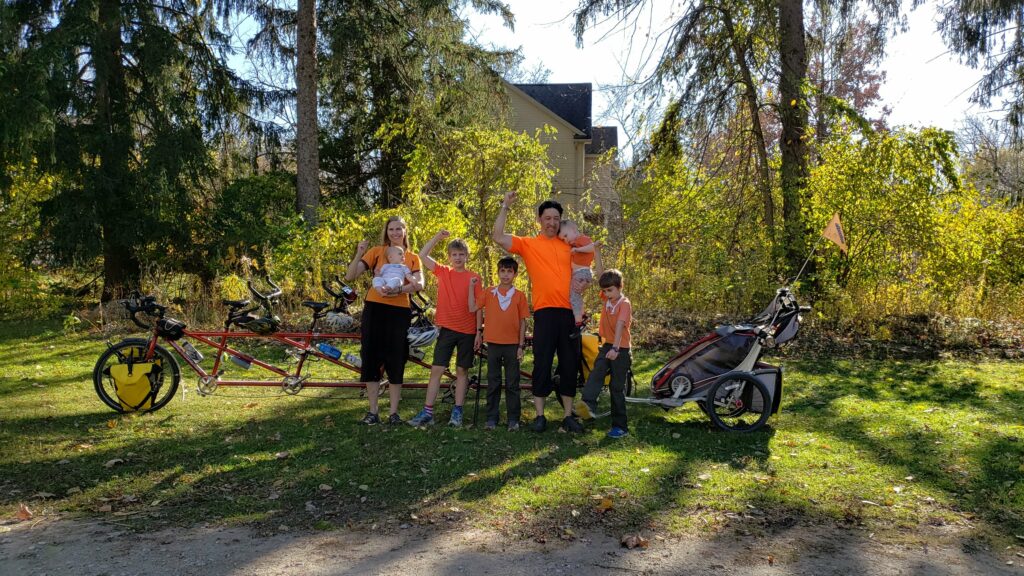 Since starting their family, the B2B Trail has allowed the Tewari's to create a stress-free family tradition centered around their passion for biking. Eliminating the worry of riding next to cars while enjoying a peaceful natural environment "allows us to relax more and have a good time with our family." When asked about the challenges of riding such a large rig, Gabriel says, "Sharing this experience with the whole family is well worth the effort, even if it's a beast to turn. It's much harder to turn than a single bike – it turns like a semi-truck; but after years of working up to this length of bicycle, we're used to it."
As west-side Ann Arbor residents, they often ride their favorite stretch to Dexter on the weekends via Huron River Drive or Hudson Mills Metropark. A recent overnight bike trip this year pushed them beyond the normal range to discover the newest section of the B2B connecting Dexter to Chelsea. The whole family enjoyed the change of pace from bustling neighborhoods and urban hubbub to this trail segment's scenic serenity.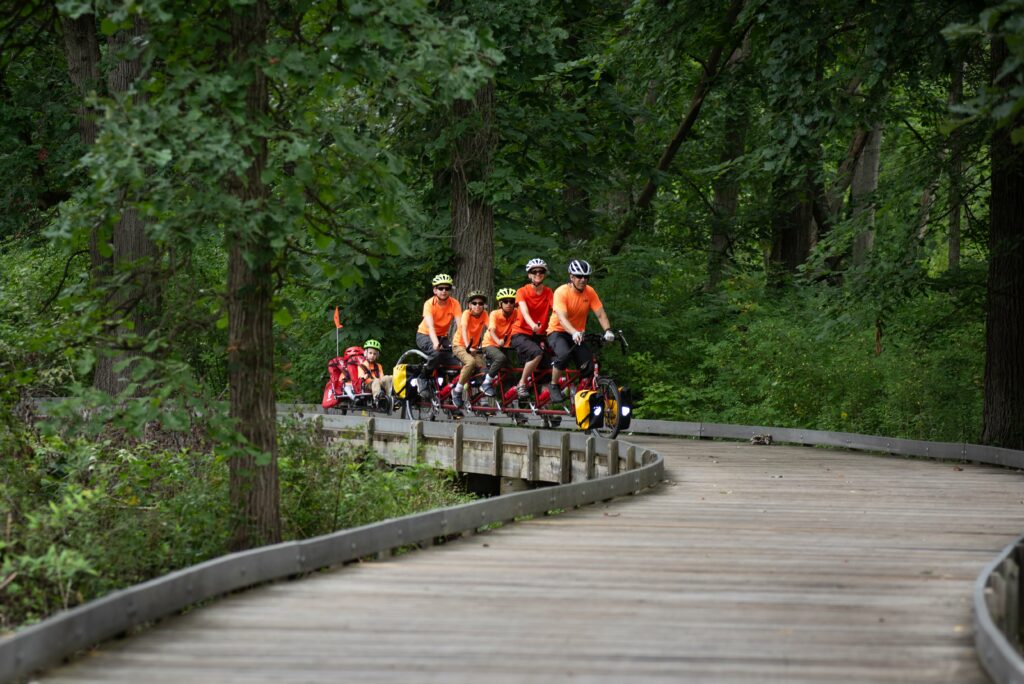 "The continued expansion of the B2B Trail close to Ann Arbor has been a huge blessing to our family", says Gabriel.