Community Engagement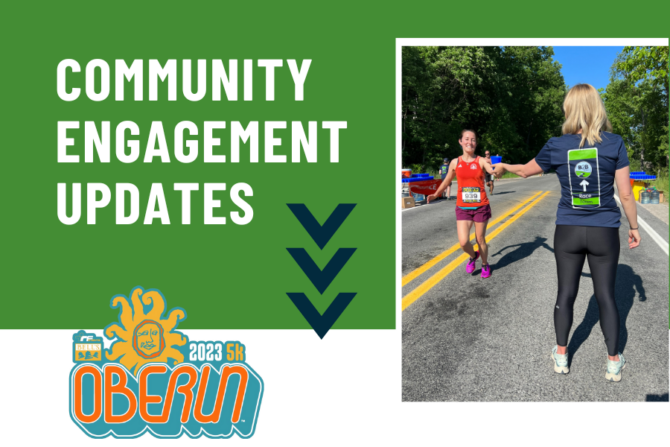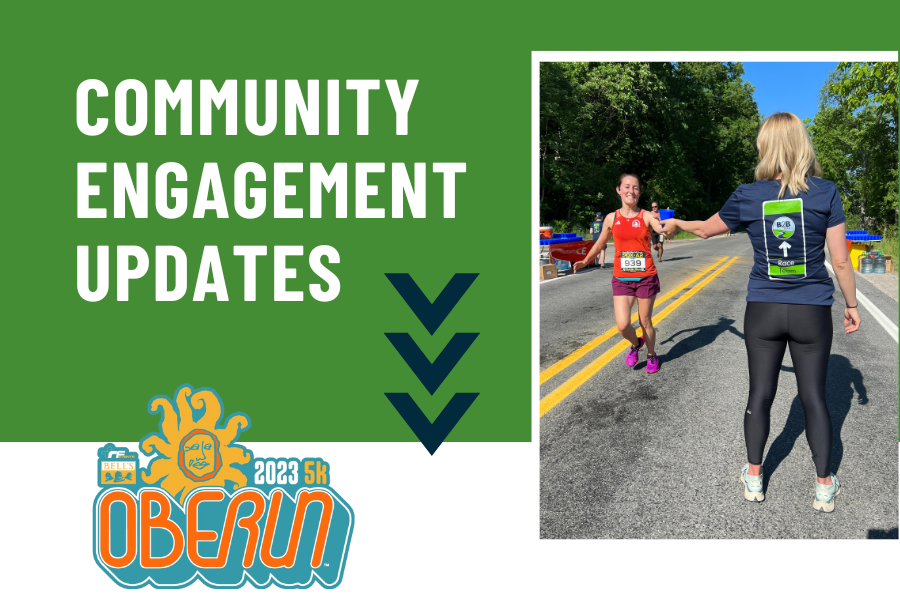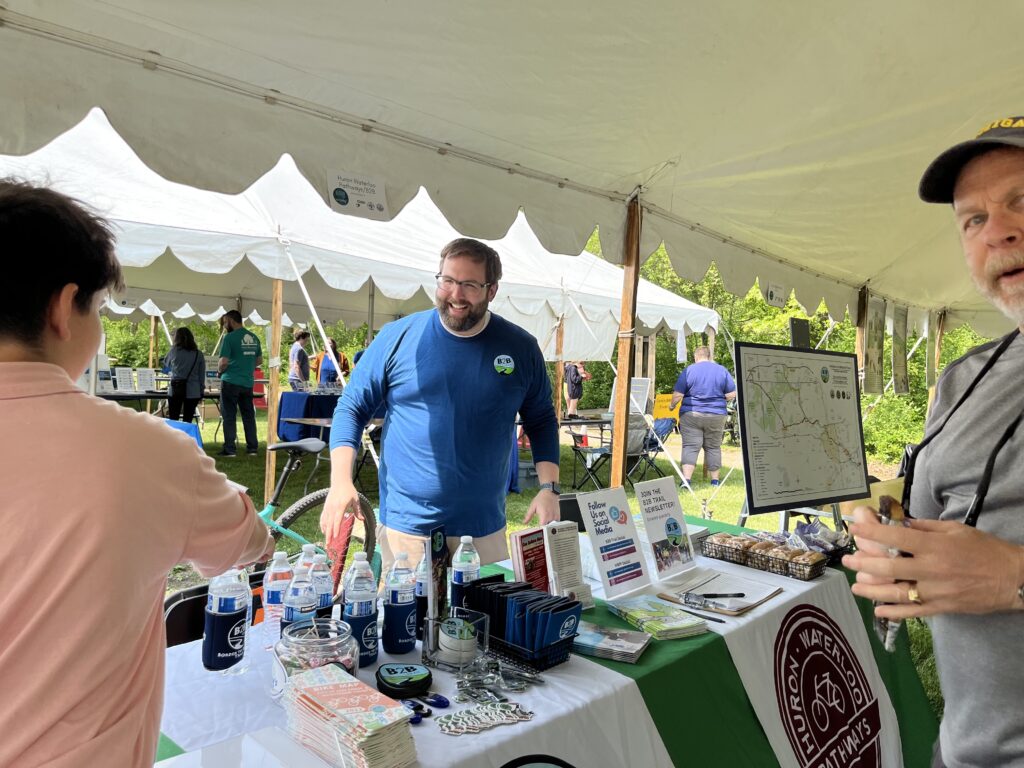 Jarrod, HWPI Outreach Volunteer, represented the Border to Border Trail at the 2023 Huron River Day community event at Gallup Park in Ann Arbor. Participants learned about the recreational opportunities in and near the Huron River.
---
HWPI volunteers Carissa and George supported the Border to Border Trail information tent and the City of Ann Arbor Bike Rodeo at the 2023 Ann Arbor African American Festival. We are particularly proud of George for successfully navigating the obstacle course on his bike!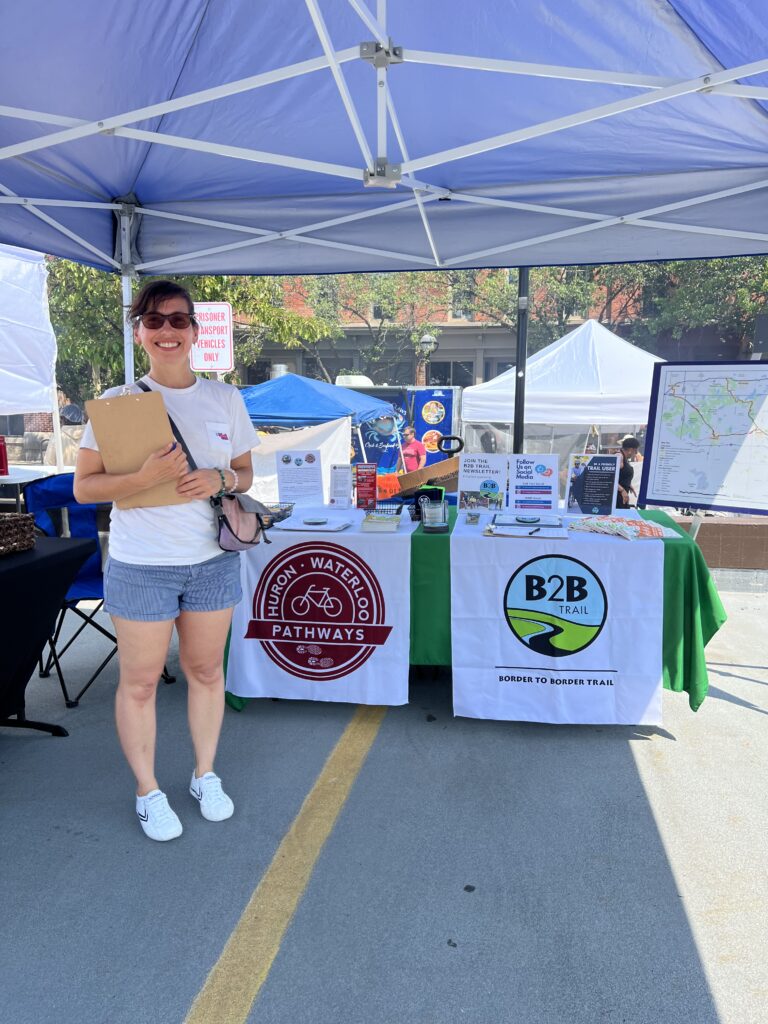 ---
The Dexter-Ann Arbor Run B2B Trail Race Team and Volunteer Squad had an amazing year! We had over 40 participants who represented the B2B at this historic race. We are excited to share that this amazing team raised over $11,000 to support the Border to Border Trail. Incredible!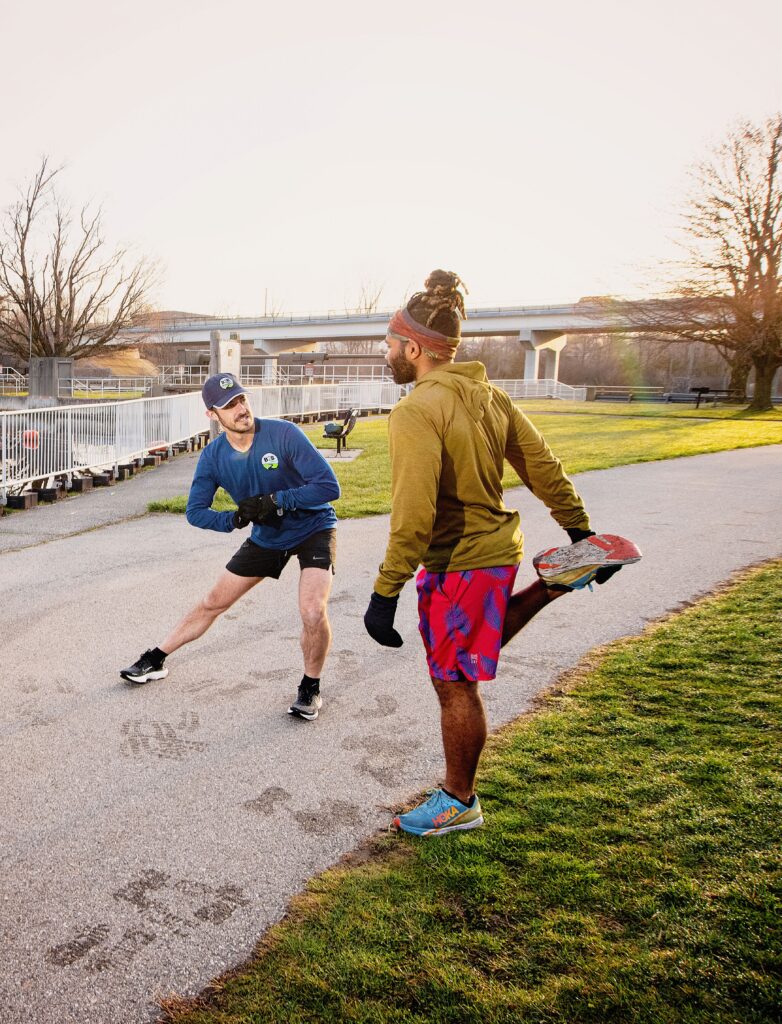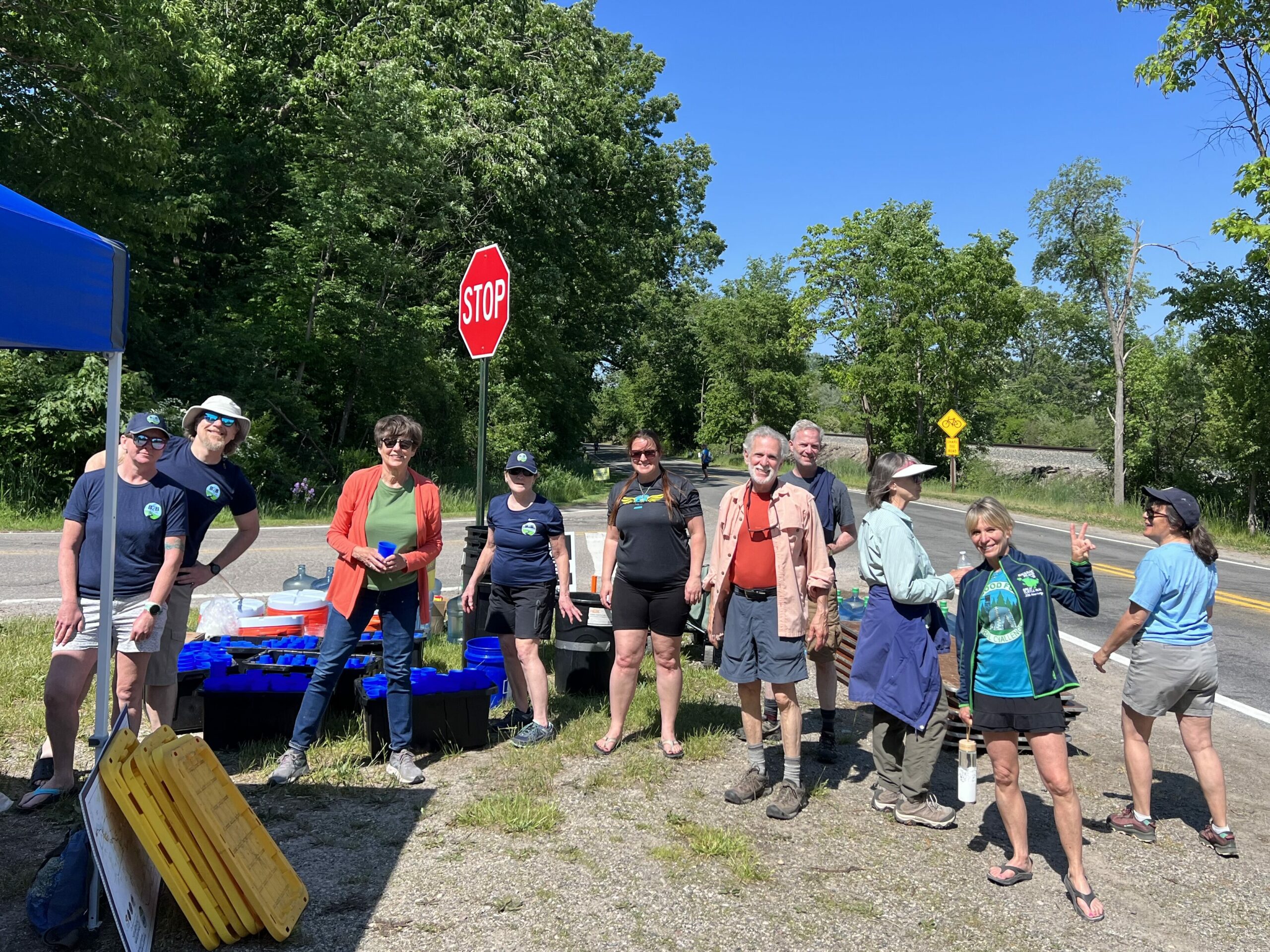 ---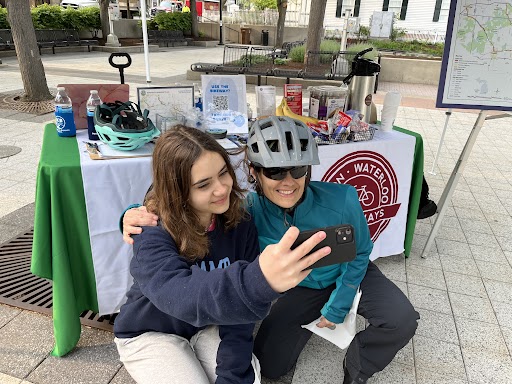 Ann Arbor's 2023 Bike to Work Day was a great success this year and we were excited to be a part of it! This celebration of getting around by bicycle was hosted by Walk Bike Washtenaw, the City of Ann Arbor, GetDowntown, Downtown Development Authority, Huron Waterloo Pathways Initiative, and businesses across the community. A network of pop-up commuter stations were hosted by local businesses and organizations to support local bike commuters. It was a great day to get to work by bicycle!
---
We celebrated Global Running Day with the Erratic Run Club at Erratic Ale Co. in Dexter. This family-friendly, community brought over 75 participants who walked, ran and biked on the Mill Creek and Border to Border Trails!
Not only did we have a blast at one of our favorite breweries sharing information and trail resources, but this event also raised over $1,300 to support the B2B!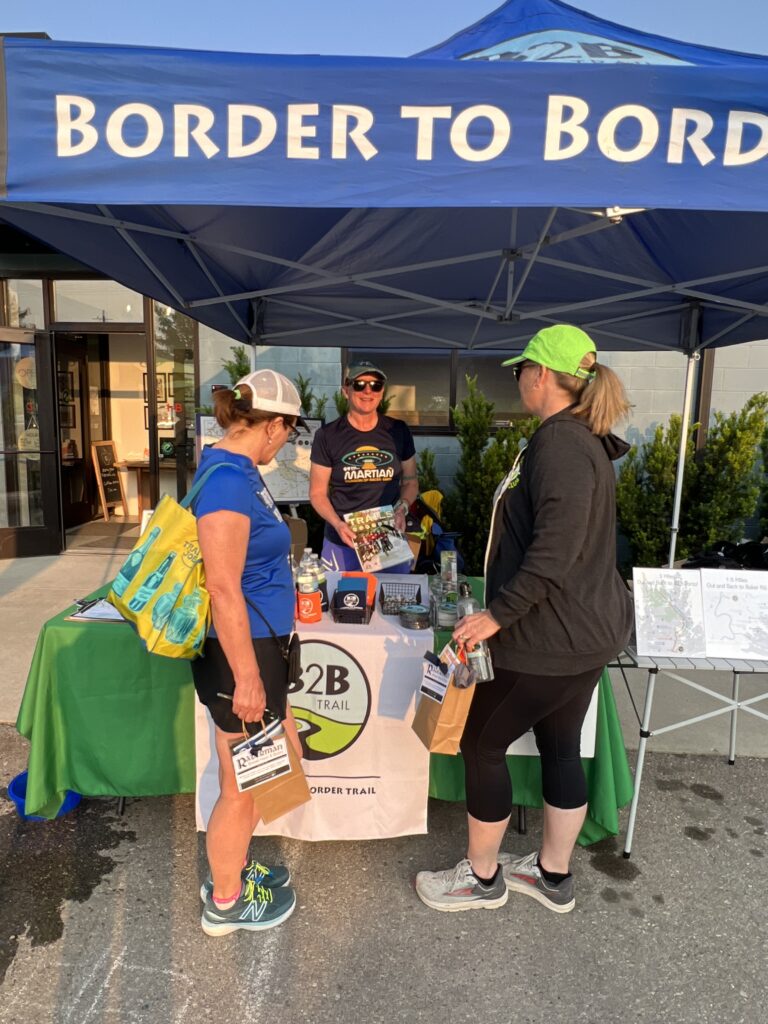 ---
We are excited to announce that the 2023 Oberun is scheduled for Friday, July 28th in Ypsilanti, Michigan!
Grab some friends, mark your calendar, and join us on July 28th for a 5K run or walk to the Bell's beer garden where proceeds support the Border to Border Trail!