B2B Trail Construction Updates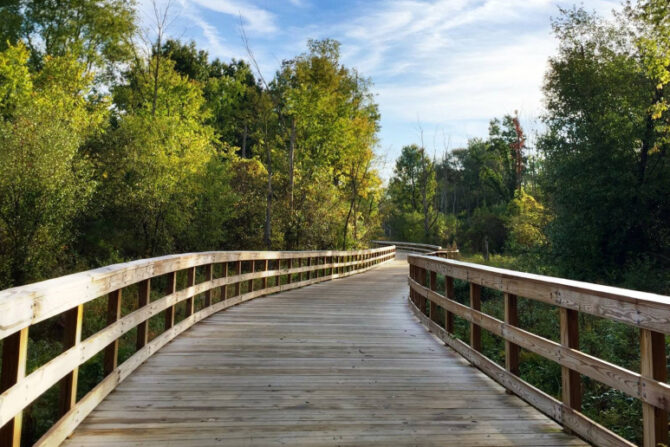 In 2021, our trail community will continue to see exciting progress as we move full steam ahead to add more miles to the Border-to-Border Trail System (B2B). In the next couple of weeks, we look forward to sharing the details of upcoming construction projects with you as plans are finalized. As we prepare for the year ahead, we would like to share a couple of updates on recently completed trail projects. These features will increase the safety for visitors who are currently enjoying winter activities along the trail.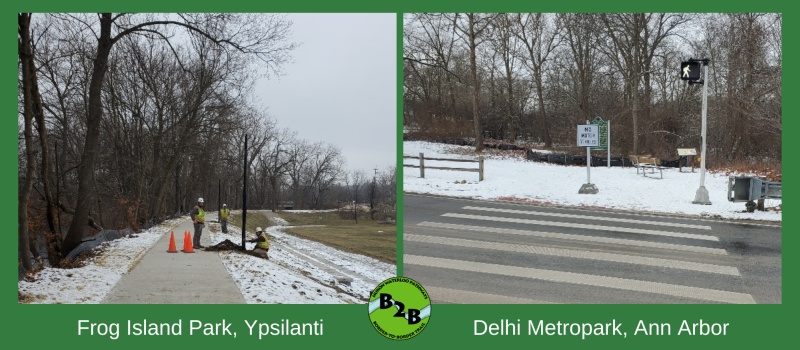 Zeeb Road to Dexter Trail Segment – The Washtenaw County Road Commission has installed pedestrian signals at the red iron bridge in the Delhi Metropark, creating a safer crosswalk at East Delhi Road in Ann Arbor.
Frog Island Park, Ypsilanti – The City of Ypsilanti is currently installing new lighting along this B2B trail segment, which extends along the south and west sides of the park, parallel to the Huron River and connecting to East Cross and East Forest Streets. This trail segment currently has only one light fixture at the base of the bridge and amphitheater.