Lyndon Trailhead Dedication: Robert L. Tetens Trailhead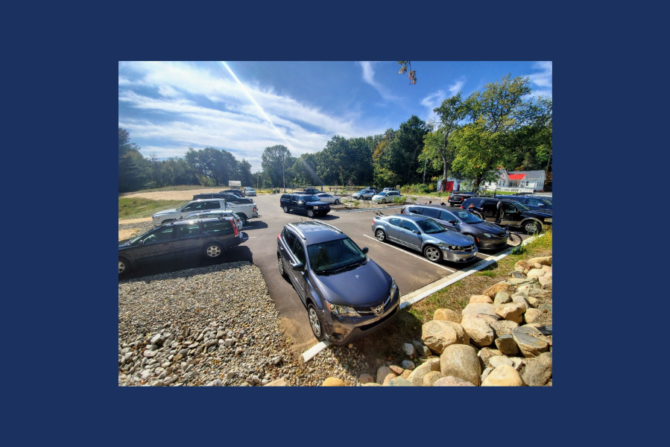 Park Commissioners, Washtenaw County Parks and Recreation Commission staff, and friends of Bob Tetens attended the Lyndon B2B Trailhead dedication on Tuesday, September 14th. WCPARC formally dedicated the trailhead in honor of Bob.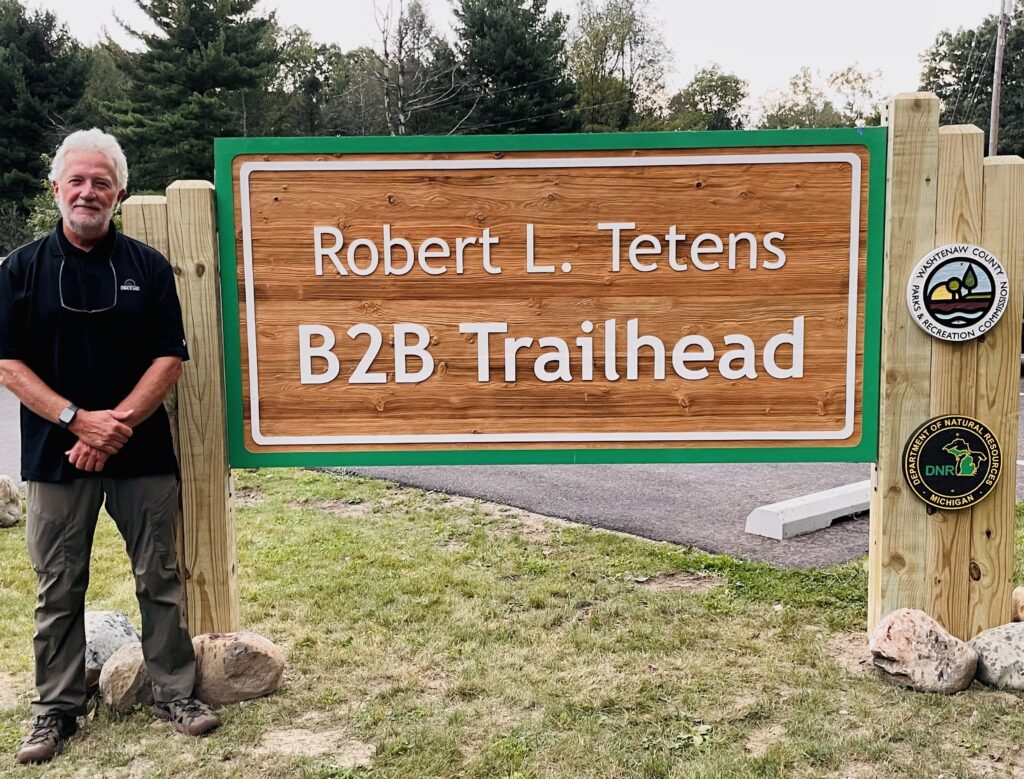 Robert "Bob" Tetens served as the Director of the Washtenaw County Parks and Recreation Commission from 2001 to 2017. Of the many accomplishments related to the B2B Trail that were achieved under Mr. Tetens' leadership, a few of the most significant are:
Development of the vision, name, and branding of the B2B Trail
Constructed the first 10+ miles of new B2B Trail linking existing park systems in Ann Arbor and Ypsilanti
Achieved buy-in from community partners, municipalities, and other park agencies
Established the Non-Motorized millage in partnership with the Washtenaw County Road Commission
Instrumental in the development of the Dexter area trails
Expanded the planned B2B route from a 35-mile trail along the Huron River to a 54-mile trail system by extending it west to Chelsea and north to Stockbridge
Next time you are out on the B2B Trail, be sure to check out the Robert L. Tetens Trailhead at Lyndon Township.